Next to the shed we had this low brick wall that did not seem to have any meaningful function. The dimensions however, were almost perfect for a small greenhouse. So we ordered one online and voila a new project was started.
The low wall had an opening though so first things first, lets brick it up. Selecting the stones from the piles of leftovers, cutting them to size and trying it all out. Then mix up the mortar and complete the construction.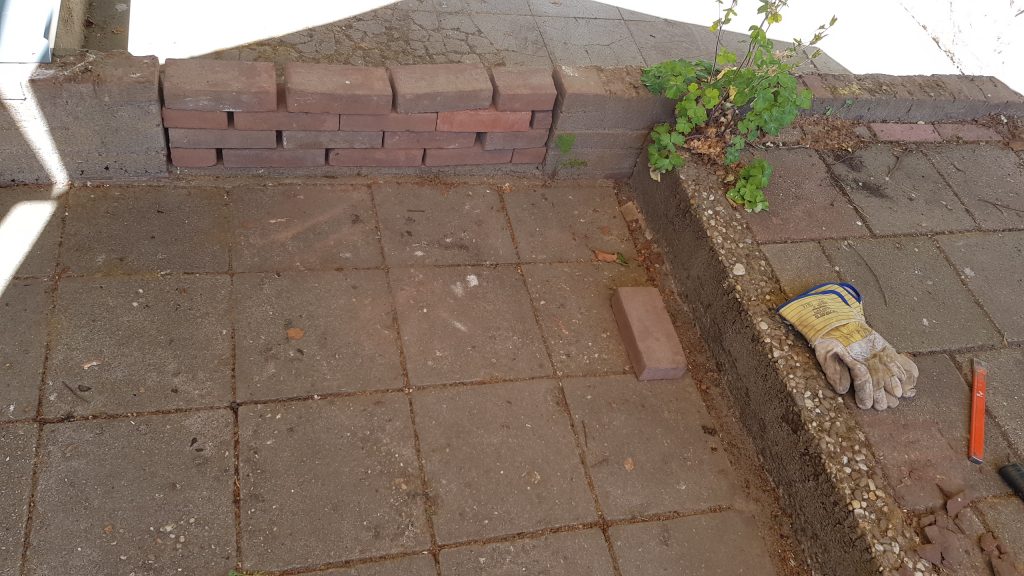 On top of the brick wall came a solid steel foundation. This rectangular frame made it very easy to have right angled corners and level profiles. That is so much easier when fitting the window panes. The greenhouse itself came in two big boxes. So lets unpack the meccano set and construct the sidewalls.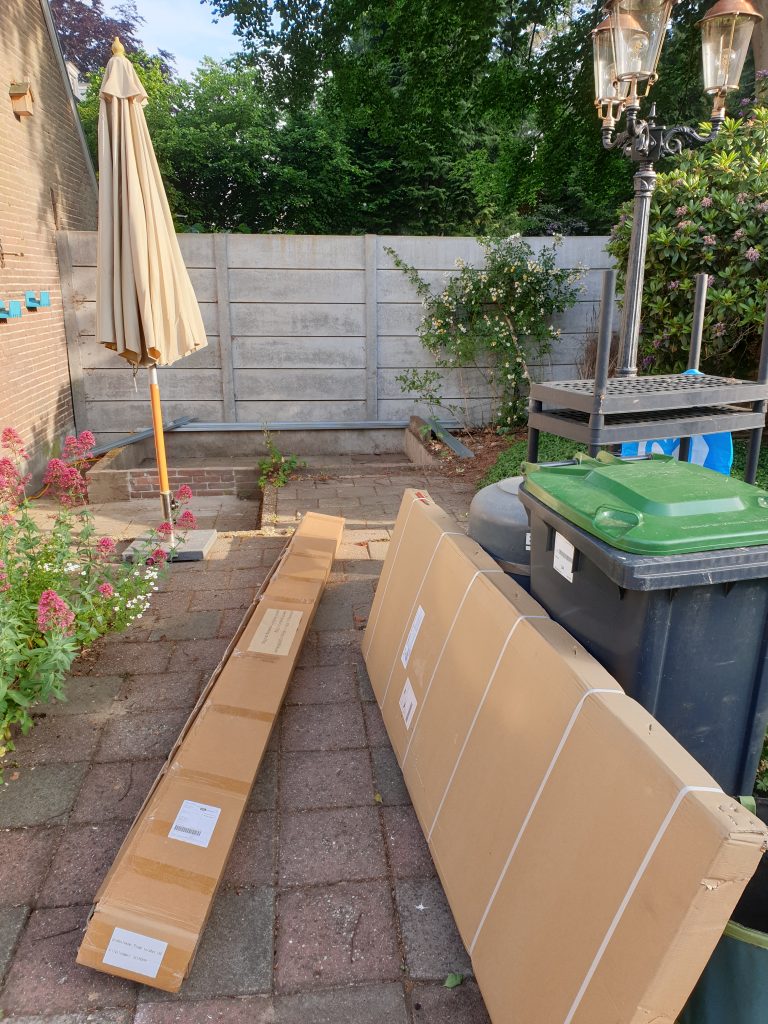 Although it is only 2 by 3 meters the long profile of the roof is an interesting challenge. It is all so well made though that putting up the roof support with the two small windows was just another nice job.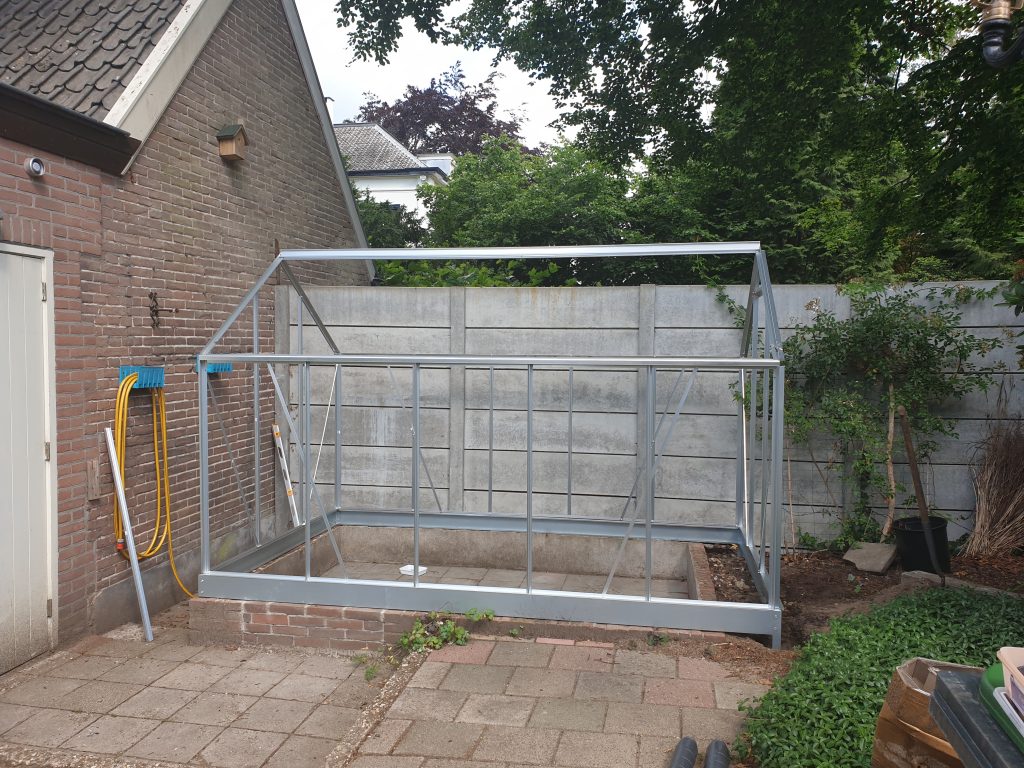 Finally we added all the window panes. As it is close to a tree we do not put in glass but polycarbonate.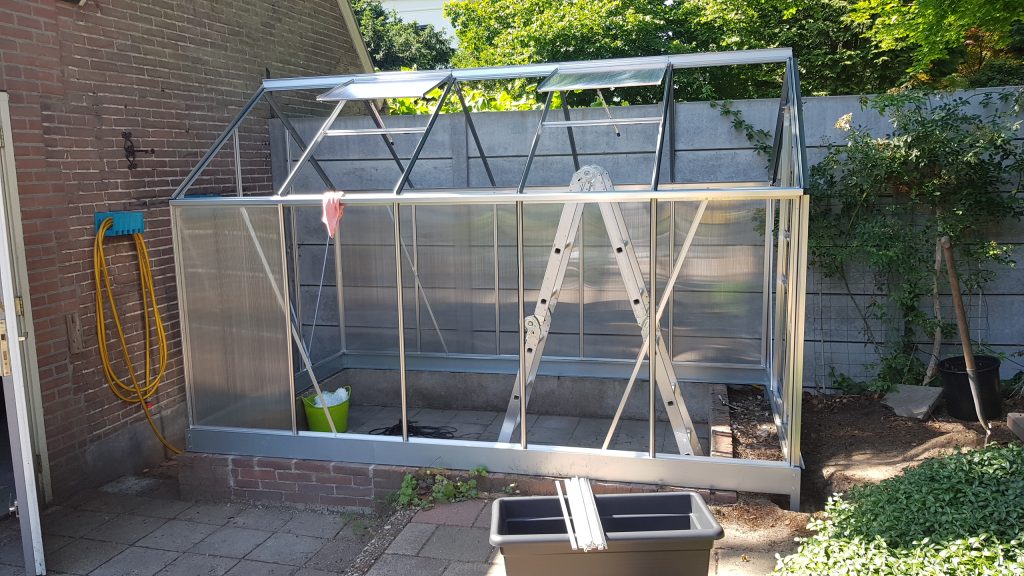 Finally the finished product. The new garden light in front of it works nicely as well.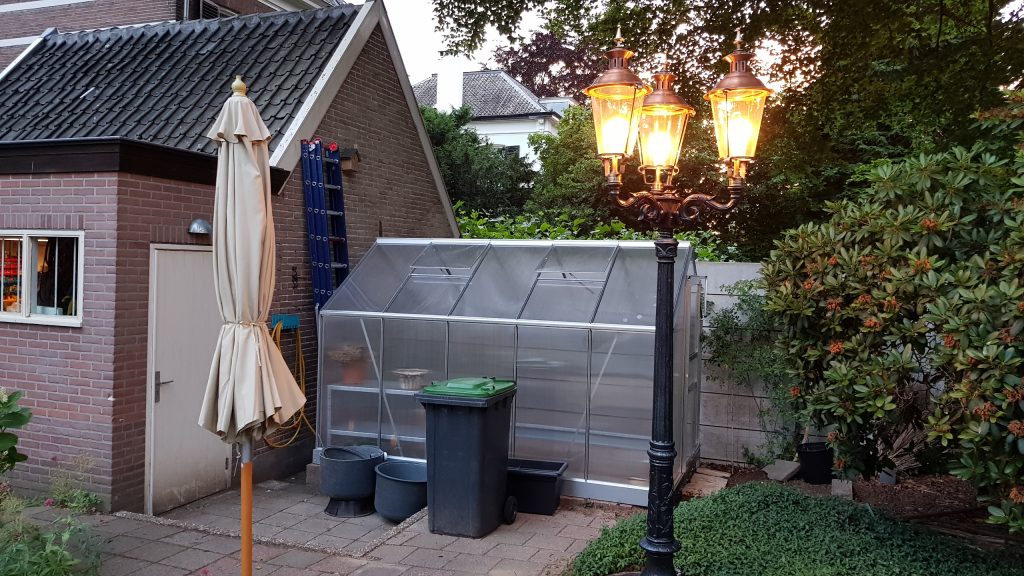 It's time to put it to good use now. We put up some nice metal shelving and put in the melon. Also nursing back to health an indoor palm and of course growing a lot of lettuce.