A spectacular museum in the hart of the National Park De Hoge Veluwe. It is full of famous pieces of art in a beautiful setting. The sculpture garden is stunning and an excellent destination in a time of keeping distance. The spacious setup is simply ideal for a day of art immersion in corona times.
Right behind the museum the sculpture garden greets you with the beautiful floating sculpture by Marta Pan. Especially on a sunny day the pond shows it off once more for you.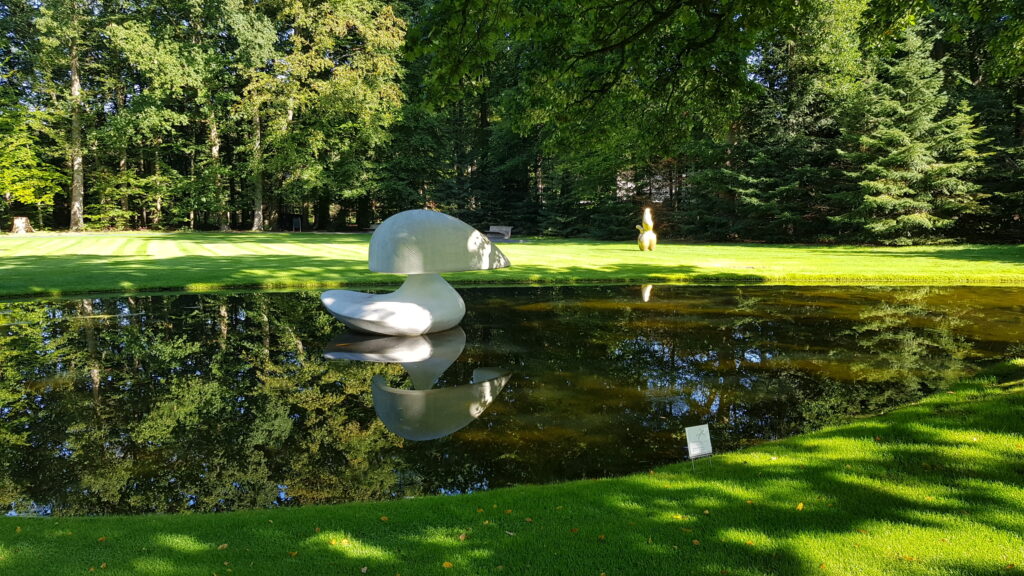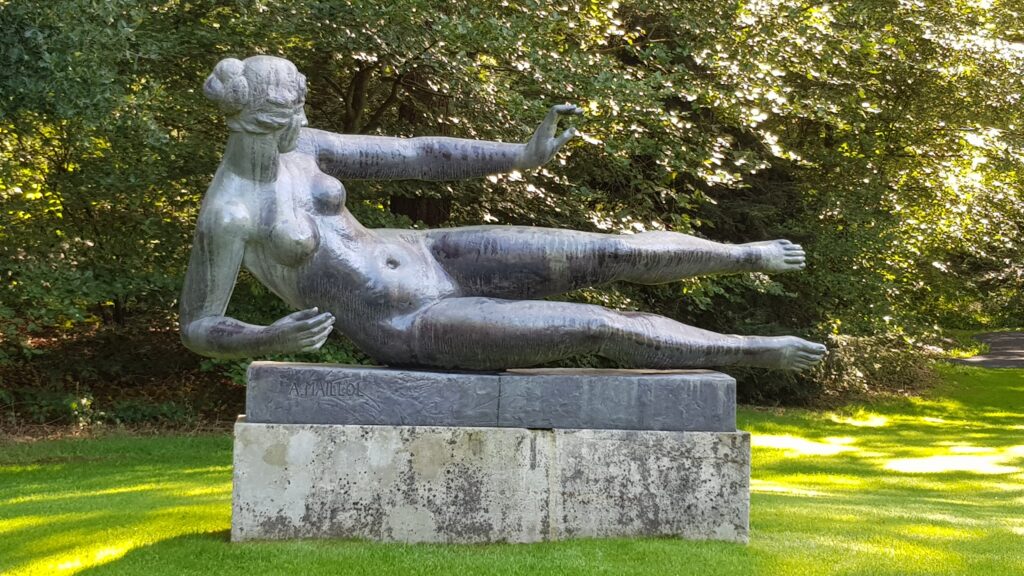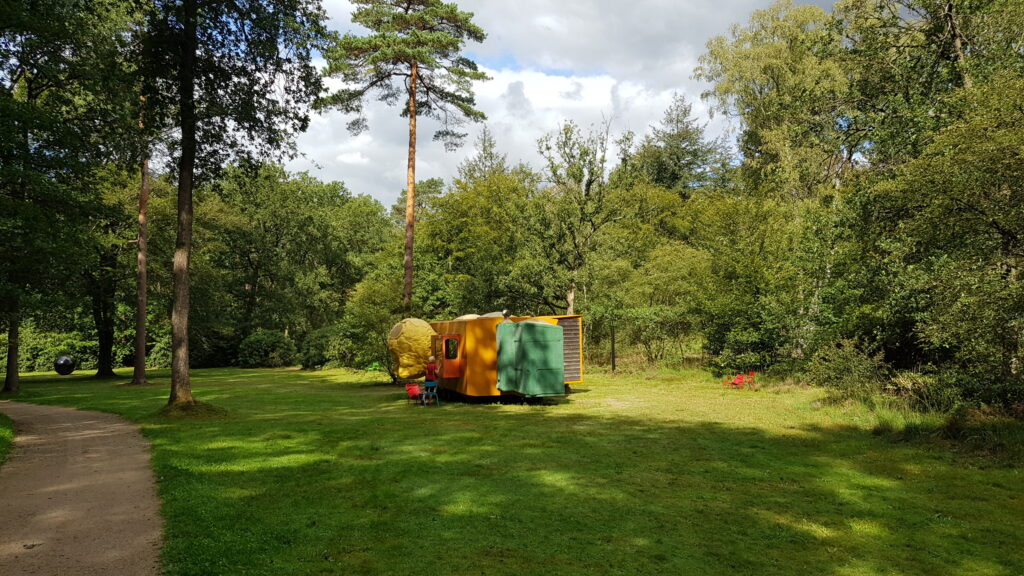 Lorna was mesmerised by the sculpture made of interconnected rocks. The beautifully curved wall indeed echoes the vibrations of life on the Veluwe.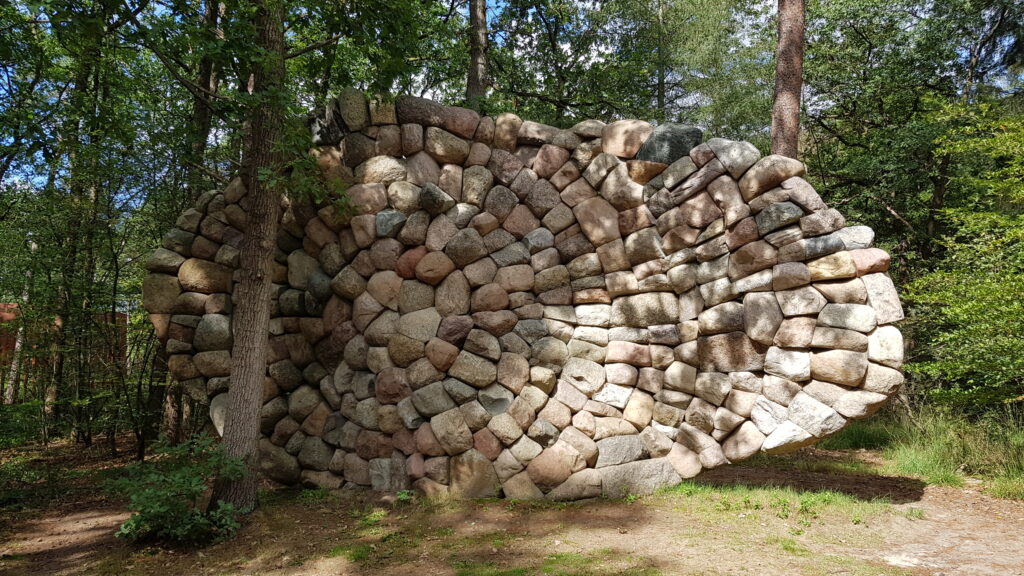 One of those famous installations is the Needle Tower constructed by Kenneth Snelson in 1968. From whichever angle you regard it, its structure does not stop to amaze. See also the museum page: https://krollermuller.nl/en/kenneth-snelson-needle-tower
Another favourite installation is the Jardin d'email by Jean Dubuffet. In the past we have walked on top of it with Lorna's brother Ken and Wendy. They had to restore it since and it is now visible in all its splendour.
After the sculpture garden we did pop inside to view the Van Gogh gallery. Luckily I managed to stop myself from taking photo's of every single painting and sculpture. Below are three striking examples.